Course Overview
A two-day training course designed for experienced Road Safety Auditors who wish to obtain their National Highways Approved Certificate of Competency. The course updates Road Safety Auditors on a variety of topics in highway design and road safety to help them carry out road safety audits to a consistently high standard.
Students will need to be able to demonstrate the training and experience requirements detailed in GG 119, as well as attending the course and passing the test, to gain the Certificate of Competence.
National Highways issued the DMRB Road Safety Audit Standard in order to demonstrate compliance with EC Directive 2008/96/EC. All teams undertaking Road Safety Audits on the trunk road network throughout the UK will require a National Highways Approved Certificate of Competency. This course has been formally approved by National Highways to provide such a certificate and conforms to the syllabus for Certificate of Competency training set out by National Highways.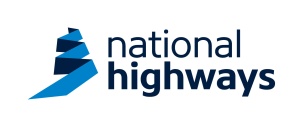 Aims and Objectives
The aim of the course is to provide UK Road Safety Auditors with a route to Certificate of Competency and to keep Road Safety Auditors up-to-date with latest developments. The course also encourages delegates to share ideas and experience.
Certificate of Competency
Prior to attending the course, delegates should ensure that they comply with the training, skills and experience requirements of GG 119.  Upon completion of the course, auditors will be asked to undertake a road safety engineering based knowledge test. Those that achieve a pass grade will then be invited to submit evidence of their compliance with GG 119, along with design stage and Stage 3 Road Safety Audit reports, for assessment. A minimum of 6 significant road safety issues are required for assessment at both design stage and Stage 3. The information submitted must focus on work undertaken on the strategic road network or comparable roads.
For remote online versions of the course, the knowledge test will be completed over video conferencing. You will need access to a computer with a webcam in order to undertake the knowledge test.
Certification
Delegates completing this course will receive a CPD certificate of attendance, recognised by both the IHE and CIHT, regardless of the outcome of the test and submission stages. Upon completing both additional stages sucessfully, this will be replaced with the full Certificate of Competency.
Course Fee
The fee for this course is £795 + VAT per person, which includes all costs (course notes, certification etc.).
Training Options
Unfortunately we're not able to offer this course on an open basis – please see below for details of our available training options.